Director, Mira Education Board
Dr. Gulshan H. Gidwani
Brief Profile
Dr. Gulshan H. Gidwani. Ph.D.
Dr. G.H. Gidwani,presently the Director, Mira Education Board, Sadhu Vaswani Mission, Pune has contributed 43 years of dedicated service to the College. Ofthis, she contributed 22 long years as the longest-serving Principal of our College. The College flourished under her stewardship. Dr. G.H. Gidwani superannuated on 30th April 2021.
A dedicated advocate for education and empowerment of women, Dr.Gidwani has steered St. Mira's growth to a world-class centre for germane, quality and value-based learning. As the first Autonomous College in Pune, reaccredited with an 'A' grade by NAAC, St. Mira's has significantly expanded the number of students from 62 to 3500, among which are many girls from low-income and first-generation college families. Under the leadership of Dr.Gidwani, St. Mira's has developed an invigorating intellectual climate for both faculty and students thus encouraging both excellence in traditional academic disciplines and new interdisciplinary learning.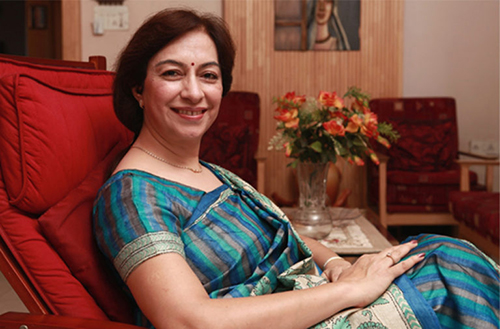 During her illustrious career, Dr.Gidwani was honoured with the following awards.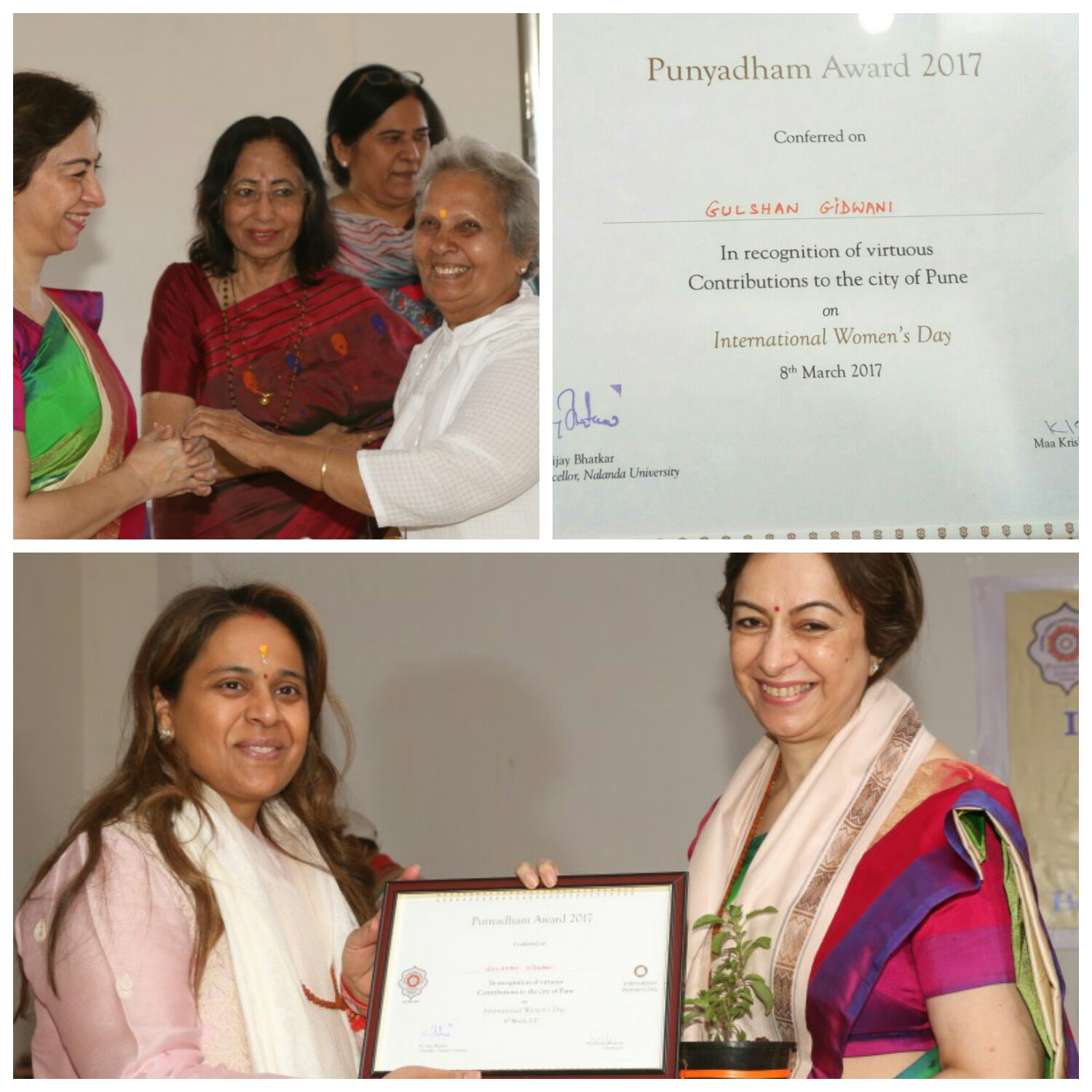 Best Teacher Award given by Lions Club of Pune, in the year 1996.
Best Teacher Award given by Uttar Bhartiya Sangh, Pune in the year2001.
'The Jewel of India' Award by the International Institute of Business and Management, New Delhi in 2002.
Recipient of Best Citizen of India Award conferred by The International Publishing House, New Delhi, in 2003.
Recipient of Samajshri/Sarvshri/Millennium Award 2005 by Indian Council Management Executives, Mumbai.
Recipient of Bharat Jyoti Award January 2006 by India International Friendship Society, Delhi.
World's Greatest Teacher Award -The Best Teacher in the World, 2009.
'International Women Achiever's Award' in March 2012 by the 'Human Achiever's Foundation' for her exemplary contribution to the field of Education.
Recipient of International Award on –Kukki won Award in appreciation and in recognition of encouraging the teaching of self - defence as a subject for Girls for the last 15 years and for promoting inter-cultural harmony in 2016-17[Kukkiwon is the World Taekwondo headquarters in Korea].
Recipient of Punyadham Award 2017 – in recognition of virtuous Contributions to the City of Pune on International Women's Day- 8thMarch2017.
Felicitated as a dynamic Corporate Citizen by the Magazine: Corporate Citizen (V3 Issue No 17, Nov.16-30, 2017, p34).
Recipient of 'Pune Shikshan Gaurav Puruskar' for Award for Excellence in Education by the MCE Society on 23.1.2019.
Dr. G.H. Gidwani encouraged many green sustainability initiatives on the college campus based on the principles of the 3Rs-Reduce, Reuse and Recycle.
She encouraged the inception of a Mental Well-being Program for students on campus.
She reached out to civil society by facilitating an online mental health support program during the COVID19 (coronavirus) nationwide lockdown (March-April 2020 onwards).
She addressed civil society in a Webinar titled: "Insightful Talk with Dr. Gulshan Gidwani about uplifting Women through the Power of Education" on June 21, 2020.
She was awarded the Woman of Substance Award by St. Mira's College Alumni Association on March 8, 2021.