Placements 2021-22
Webinar on Post COVID Job Scenario and Interview Skills
On 26th June 2020, students of St. Mira's college were offered an opportunity to address one of the major roadblocks that they were facing in their career due to COVID-19, through a webinar on "Post COVID Job Scenario and Interview Skills"
The webinar was conducted in collaboration with PIBM (Pune Institute of Business Management), by Mr. Parijat Pushp, Talent acquisition head - Mahindra insurance Brokers limited), and Mr. Ramanpreet (Chairman –PIBM) The aim of the webinar was equipping students with modern ways of presenting themselves and their resume for interviews. Mr. Pushp and Mr. Ramanpreet gave several insights on changing requirements in today's scenario. The students were guided on the pathways to achieve the right kind of value addition to their profile.
They also highlighted the need of being aware of current affairs, knowing the game changers and encouraged the students to enhance their knowledge through reading. They emphasized the importance of JD in an interview process and knowledge of company details.
This informative session imparted wisdom which enabled the students to evaluate their understanding of interview skills and improving their strategy for job interviews. The webinar was successful in educating the students on the formation of a strong base in the career of their choice. More than 250 students of all streams of TY and PG courses attended the session through the Zoom platform for two hours. This interactive session was helpful to students to chart their career path, not only in ways to move forward with a strong focus on their career but also gave them the motivation to look at challenging times like these with positivity.
St. Mira's College has an active Placement Cell. The cell facilitates as a coordinating body between the industry and students. The raison d'être of our institution is to assist our students in achieving their dreams of successful careers in a challenging and ever-diversifying industry.
The Placement Cell enables students to explore the world of employment and new career avenues. It also helps students in career planning through counseling wherein they hone their strengths in terms of their interests, aptitudes, and abilities so that they can choose their career more effectively.
The focus of the Placement Cell is also on the professional development by training them in employability skills such as resume building, group discussion, and interview skills which in turn helps the students to move into the desired occupation and/or apply to prestigious postgraduate and professional schools.
The Placement Cell takes the initiative to explore new career avenues for graduates and postgraduates through visits to new companies and unexplored sectors. Campus recruitments are rigorously organized every year.
Pre-placement activities as well as Placement Internships are arranged for students. The selection process generally starts with a pre-placement talk to give insights into the company profile, job profile, career path, CTC etc. This is followed by the actual selection process i.e. written tests, group discussions, interviews etc.
Pre Placement Activities
Guest Lectures, Aptitude Tests, Group Discussions
Soft Skill training, Mock interviews
Invite companies for conducting placement drives.
Informing students about Company background and job profiles
Develop network with HR Personnel of companies.
Engage with Alumni Association
Maintain Database of students.
Follow-up with the companies for joining formalities
Placement Cell
Placement Cell Hierarchy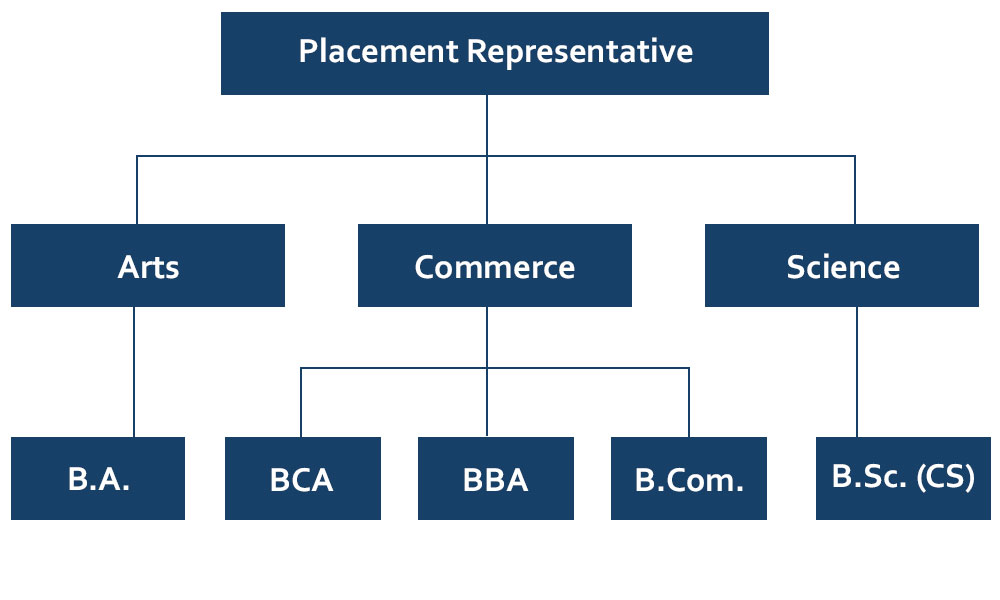 Objectives
To place the students in their areas of interest in organizations/institutes.
To develop a bridge between the College and Industry.
To guide the students in development of soft skills.
To increase awareness amongst students about placements.
To create more opportunities and skill sets with the help of credit courses.
Placement and Career Counseling Cell Activities - 2017
The Placement Cell of St. Mira's College has been actively involved in bringing about a match between the requirements of various companies and the students' interests, their abilities and potentials.
The success of the Placement Cell lies in placing the right candidates, in the right jobs, at the right time.
The first half of the academic year had many orientations, on-campus and off-campus placement drives.
Guest Lectures and Orientations
The Teach for India Fellowship Program is an opportunity for the youth to serve as full-time teachers to children from low-income communities in some of the nation's most under-resourced schools. The placement cell in collaboration with the Department of English had organized an orientation on 7th August 2017for the students across all streams.
Edwise Overseas Education Consultants providessolutions for all international study needs. An orientation was organized on 12th September 2017 for the students across all streams where students of BA, BCom and BBA participated. 3 students, 1 from BCom and 2 from BA got an opportunity to participate in the Deakin interactive week to acquirea full scholarship for higher education at Deakin University, Australia. One of the students got selected for the 2nd round to be conducted in Delhi in June 2018.
The Naandi Foundation – Mahindra Pride School Skilling Project was introduced in St. Mira's College for BBA, BCA, and B.Sc. (CS) students. Students participated in a soft skill training program with them.
Placement and Internship Drive
Intelligence Plus Pvt. Ltd. is an educational institute which offers internship programs and placement to graduates and undergraduates. Two of our SYBA and four of our BBA students got selected for the internship.
Just Being Centre provides mindfulness-based therapies. It offers internship programs and placement to graduates and undergraduates. Four of our students got selected for the internship out of which one student was offered a full-time job post completion of the TYBA examination.
Centre for Mental Health Services in collaboration with Teach for India, provides training and internship programs to graduate and undergraduate students. 12 SYBA students and 4 TYBA students got selected for the same.
Aninternship program was introduced for BA(History) and B.SC.(CS) students by the company Tick-links.
Placement drives of L&T Infotech,Mphasis,Deloitte, Cognizant,Syntel,and Adweb Software were conducted on-campus and off-campus.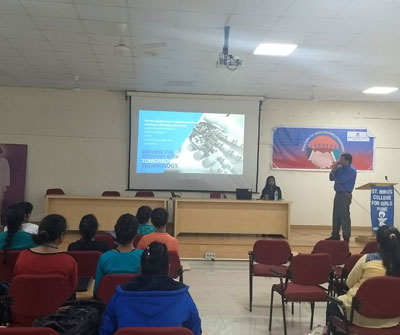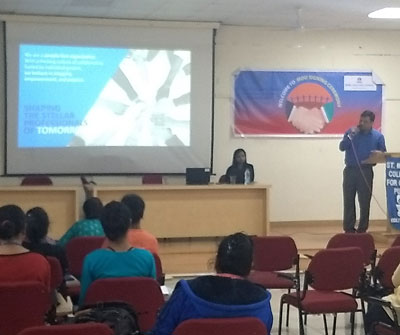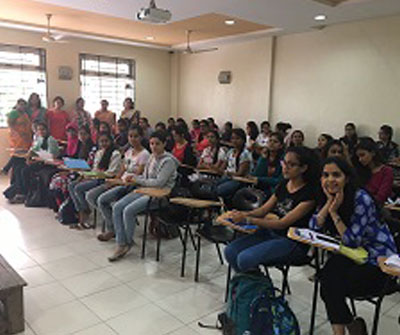 New Coming
Placement Sources
Corporate Social Responsibility
Service Industry approaches
Industry HR Communication
Performance of Previous selected students in the company
Advertisements in the News Paper
Appreciations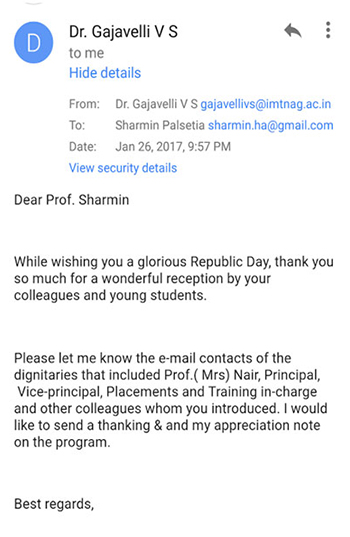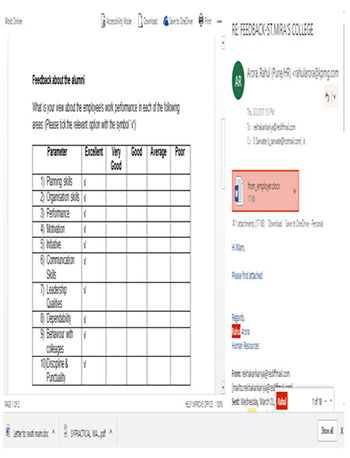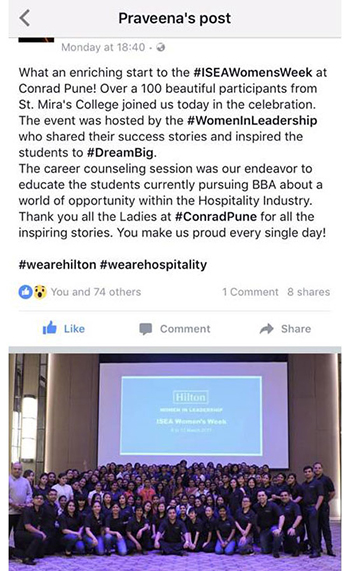 Mamta Chaudhary - B.SC.(CS) - 2016
Please contact : placements@stmirascollegepune.edu.in