Placements 2019-20
St. Mira's College has an active Placement Cell. The cell facilitates as a coordinating body between the industry and students. The raison d'être of our institution is to assist our students in achieving their dreams of successful careers in a challenging and ever-diversifying industry.
The Placement Cell enables students to explore the world of employment and new career avenues. It also helps students in career planning through counseling wherein they hone their strengths in terms of their interests, aptitudes, and abilities so that they can choose their career more effectively.
The focus of the Placement Cell is also on the professional development by training them in employability skills such as resume building, group discussion, and interview skills which in turn helps the students to move into the desired occupation and/or apply to prestigious postgraduate and professional schools.
The Placement Cell takes the initiative to explore new career avenues for graduates and postgraduates through visits to new companies and unexplored sectors. Campus recruitments are rigorously organized every year.
Pre-placement activities as well as Placement Internships are arranged for students. The selection process generally starts with a pre-placement talk to give insights into the company profile, job profile, career path, CTC etc. This is followed by the actual selection process i.e. written tests, group discussions, interviews etc.
Pre Placement Activities
Guest Lectures, Aptitude Tests, Group Discussions
Soft Skill training, Mock interviews
Invite companies for conducting placement drives.
Informing students about Company background and job profiles
Develop network with HR Personnel of companies.
Engage with Alumni Association
Maintain Database of students.
Follow-up with the companies for joining formalities
Placement Cell
Placement Cell Hierarchy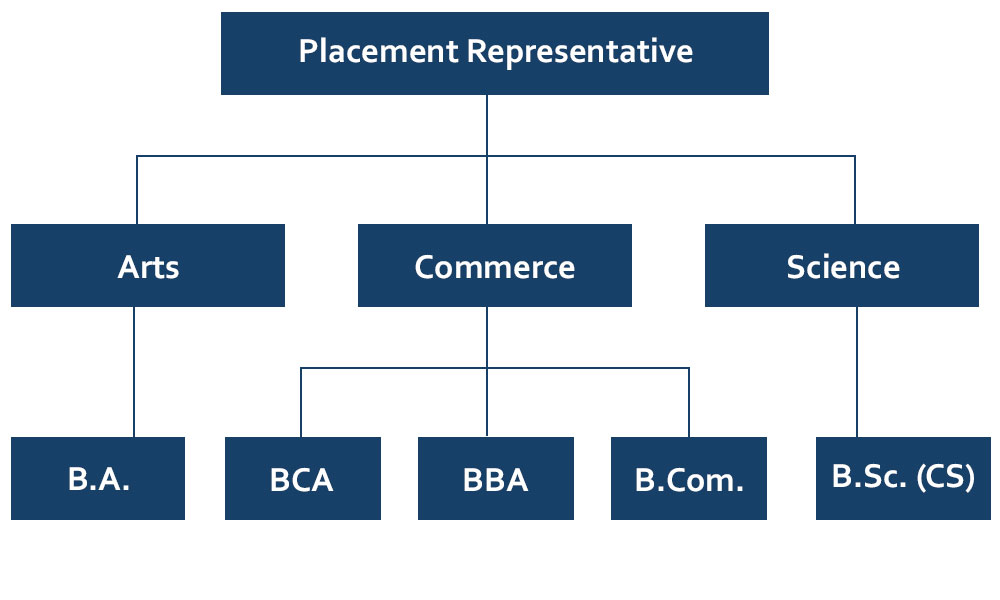 Objectives
To place the students in their areas of interest in organizations/institutes.
To develop a bridge between the College and Industry.
To guide the students in development of soft skills.
To increase awareness amongst students about placements.
To create more opportunities and skill sets with the help of credit courses.
Placement and Career Counseling Cell Activities - 2017
The Placement Cell of St. Mira's College has been actively involved in bringing about a match between the requirements of various companies and the students' interests, their abilities and potentials.
The success of the Placement Cell lies in placing the right candidates, in the right jobs, at the right time.
The first half of the academic year had many orientations, on-campus and off-campus placement drives.
Guest Lectures and Orientations
The Teach for India Fellowship Program is an opportunity for the youth to serve as full-time teachers to children from low-income communities in some of the nation's most under-resourced schools. The placement cell in collaboration with the Department of English had organized an orientation on 7th August 2017for the students across all streams.
Edwise Overseas Education Consultants providessolutions for all international study needs. An orientation was organized on 12th September 2017 for the students across all streams where students of BA, BCom and BBA participated. 3 students, 1 from BCom and 2 from BA got an opportunity to participate in the Deakin interactive week to acquirea full scholarship for higher education at Deakin University, Australia. One of the students got selected for the 2nd round to be conducted in Delhi in June 2018.
The Naandi Foundation – Mahindra Pride School Skilling Project was introduced in St. Mira's College for BBA, BCA, and B.Sc. (CS) students. Students participated in a soft skill training program with them.
Placement and Internship Drive
Intelligence Plus Pvt. Ltd. is an educational institute which offers internship programs and placement to graduates and undergraduates. Two of our SYBA and four of our BBA students got selected for the internship.
Just Being Centre provides mindfulness-based therapies. It offers internship programs and placement to graduates and undergraduates. Four of our students got selected for the internship out of which one student was offered a full-time job post completion of the TYBA examination.
Centre for Mental Health Services in collaboration with Teach for India, provides training and internship programs to graduate and undergraduate students. 12 SYBA students and 4 TYBA students got selected for the same.
Aninternship program was introduced for BA(History) and B.SC.(CS) students by the company Tick-links.
Placement drives of L&T Infotech,Mphasis,Deloitte, Cognizant,Syntel,and Adweb Software were conducted on-campus and off-campus.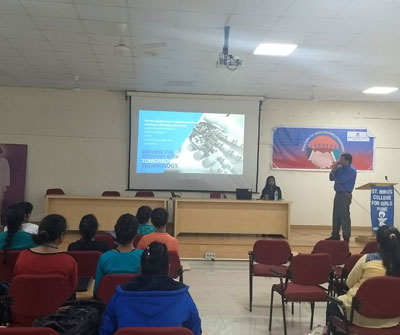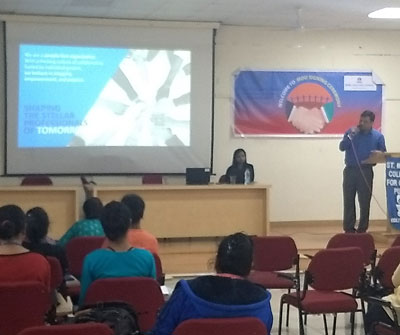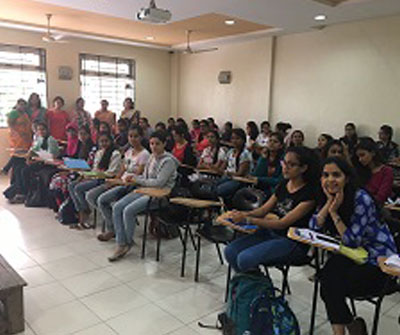 Dr. M.R. Jayakar Employability Skills Programme
"The more we give importance to skill development, the more competent will be our youth." - Mr. Narendra Modi
Skill development is critical for economic growth and social development. Skill development has been considered one of the critical aspects of job creation in India. India has a unique demographic advantage with more than 60% of the population (approximately) in the young age group. But in order to get the most out of such a large workforce, employability has to be improved.
The skill development system in India is tilted towards a formal education system with limited vocational training. Vocational training is given least importance both qualitatively and quantitatively. The higher education system itself is struggling with issues related to the level and quality of skills. Moreover, there is no link between the formal education system and work requirements, which has increased the challenges related to the skill gap.
Quoting Honourable Prime Minister of India, Shree Narendra Modi's Independence Day (2014) Speech –"Today, the world and India need a skilled workforce. If we have to promote the development of our country then our mission has to be `skill development' and `Skilled India'. Millions and Millions of Indian youth should acquire the skills which could contribute towards making India a modern country."
Considering the need of the hour, Savitribai Phule Pune University has initiated various skill development programmes to be conducted in various colleges to prepare students for the upcoming challenges and help them become more competent.
One of the programmes initiated by the Savitribai Phule Pune University and implemented in various Colleges is the Dr. M. R. Jayakar Employability Skills Programme which was organised at St. Mira's College for Girls, Pune during the month of November and December 2018. Altogether 22 sessions were organised, out of which 20 sessions were as per the requirements of Savitribai Phule Pune University and two additional sessions were organised to enhance Digital Learning.
The First and the Second sessions were conducted on 17th November 2018. The first session was by Mr. Pravin Buge from Unique Academy on "Preparation for Entrance Examinations". In this session, students got a lot of information on how to prepare and appear for various Entrance Examinations. He cleared the queries of the participants regarding Various tests including Banking Examinations.
The Second Session was by Mr. Thomas Kuriakose, a Business Consultant as well as Corporate Trainer on "Effective Resume Writing". Resume writing being a crucial part and being the stepping stone towards getting employed has to be given a lot of attention. Mr. Kuriakose highlighted various points to be considered while writing a Resume. This interactive session benefited the students to get their Resume Writing Skills.
The Third Session was conducted on 18th November 2018 by Dr. Rama Venkatachalam, an Associate Professor at St. Mira's College for Girls, Pune on "Entrepreneurship: Concept, Introduction and Characteristics of Entrepreneurs". In this session, students were made familiar with the actual meaning and need of recognising one's entrepreneurial potential and skill as well as working on them to achieve the goal. Dr. Rama gave some important tips on how to mitigate obstacles and distractions and work towards their goals as an Entrepreneur.
The Fourth Session was conducted on 18th November 2018 by Ms. Rajni Singh, an Assistant Professor at St. Mira's College for Girls, on 'Business Plan: Concept and Elements of Business Plans". In this session, Ms. Rajni Singh very well explained the importance of planning before setting up a Business, the different elements of an efficient Business Plan and how to execute the same.
The Fifth Session was conducted on 24th November 2018 by Mr. Manoj Pamnani, a Corporate Trainer at Fareportal, on "Problem Solving and Negotiation Skills". This session was filled with a lot of interaction and various small activities which forced the students to re-think their current methods of solving a problem. He explained various technical methods of solving problems such as 5 why's, Cause and Effect analysis, CATWOE checklist, Mean-Ends analysis, Inductive Reasoning, etc. He also discussed the effective Negotiation Skills for a better deal in Career or Business.
The Sixth Session was on 24th November 2018 by Dr. Medha Sarasambi, a Physician on 'Health and Hygiene.' As much as developing skills and getting the desired job or becoming successful is important, in the same way, it is important for the students to focus on their health as well. There are many minor things which we ignore in our daily lives and which may lead to serious health issues. In this session, Dr. Medha brought to the students' attention the ways of maintaining Health and Hygiene in their daily lives and take care of themselves in the era where people don't have time to focus on little things.
The Seventh Session was on 25th November 2018 by Mrs. Anita Narayan, Founder and Managing Trustee of Ekansh Trust, on "Sensitivity towards Specially-abled in different Environments". In this session, Ms. Anita informed the students about the harsh reality of this society where a lot of specially-abled people are ignored by a lot of us. She explained various ways in which such specially-abled people can be helped to be more confident and how the students and professionals contribute towards this good cause of making our society inclusive where these people are also considered as an equal part of the society.
The Eighth Session was conducted on 25th November 2018 by Mr. Manoj Pamnani, a corporate trainer at Fareportal, on 'Interview Skills.' This session helped the students a lot with the skills in how to appear for an interview. It included a lot of aspects such as how to talk, how to dress up for an interview, how to prepare for an interview, do's and don'ts to be considered before going for an interview, how to negotiate for terms of employment and much more.
The Ninth Session was conducted on 1st December 2018 by Ms. Neena Gir, a Corporate Trainer, on 'Public Speaking.' A lot of students are hesitant when they are asked to speak in front of a crowd and this lack of confidence and hesitation gets carried forward to the workplace as well. In this session, Ms. Neena Gir brought students' attention towards various points to be considered before, during and after presenting anything to the public. She also explained the various elements of presentations.
The Tenth Session was conducted on 1st December 2018 by Ms. Anupama Jha, a Psychologist, who is a Facilitator, Wellness & Leadership Trainer at Achievers Training & Beyond, on 'Time, Stress and Anger Management.' This session taught the students 'the mantra to growth' i.e. effective time management, 21 days rule to bring changes in our lives, identifying our goals, smart goal setting, handling extreme emotions, being aware and managing stress.
The Eleventh & Twelfth Session was conducted on 2nd December 2018 by Mr. Pawan Mishra, Assistant Manager, Bank of Maharashtra, on "Bank Finance: Concept and Formalities" as well as "Government and Bank Schemes for Entrepreneurs". To fulfil the dream of being an entrepreneur, students needed guidance on how to go about financing their Ventures. This query also got catered to in this session where Mr. Pawan talked about various schemes provided by the government for Entrepreneurs. Some of the schemes explained by the resource person are MUDRA scheme (2015), Loan within 59 minutes, Stand-up India, Skill India Loan Scheme, Start-up India and so on. Information about these schemes gave a push and a guiding path for many students to pursue their dreams of becoming an entrepreneur.
The Thirteenth & Fourteenth Session was conducted on 8th December 2018 by Mr. Amey Paratkar, on "Searching Data over the Internet" as well as "Information /Cyber Security". Now, when all the students were ready to go ahead in their career, it was important to pass on certain information which is a must to know to sustain in today's world before they could take off. Mr. Amey Paratkar in this entire session summed up various aspects of how to search for data over the internet and Cyber Crimes involved while searching and using the data. He pointed out various aspects which get ignored in our daily lives and can be dangerous. Where on one hand he gave information about various crimes that are taking place in today's virtual world (such as fishing, hacking, various forms of harassment, etc.) and on other hand he made students aware of the measures to prevent these crimes and being secured internet users and also the places where people can seek help i.e. the ThinkTank helpline.
The Fifteenth Session was conducted on 9th December 2018 by Ms. Mousami Nilakhe on 'Success and Failures in Entrepreneurship'. Success and failures are a vital part of life and how to handle both was being taught to the students in this session. Ms. Mousami motivated the students by saying that it is ok not to succeed in all the things we pursue in life and we should always look at our failures as a stepping stone as part their lives and Entrepreneurship as a profession. She provided tips on how to identify and handle challenges in Entrepreneurship.
The Sixteenth Session was conducted on 9th December 2018 by Ms. Rama Sarode, an Advocate by profession, on "Social Citizenship". She explained the role of every citizen in making our society and country a happy place, the significance of following rules, law and responsibility of each student and individual in the society towards Nation Building activities and Social Responsibilities.
The Seventeenth & Eighteenth Session was conducted on 15th December 2018 by Mr. Siddharth Kulsheeal, who has served as an Assistant Manager at Axis Bank, on the topics "Online Banking" as well as "Safe Banking Tips and Guidelines". It is important for all the students to stay updated in this tech-savvy world. In this session, Mr. Kulsheeal helped the students understand what actually online banking is and also explained the procedure of opening a bank account, how to activate online banking and transacting online. He explained the concepts and online banking processes like NEFT, RTGS, IMPS, BHIM Application, UPI, Aadhaar Enabled Payment Systems and USSD. Mr. Kulsheeal enlightened the students with safe banking tips and guidelines especially during online transactions and using plastic money.
The Nineteenth & Twentieth Sessions were conducted on 16th December 2018 by Ms. Meenakshi Wagh, an Associate Professor at St. Mira's College for Girls, Pune on "Concept of Money and Savings" as well as "Investment, Insurance, and Taxes". Now when all of the students were finally ready to take off towards their dreams it was important to help them to manage their finances as well. A person's success is not only defined by what they do in their career but also how they manage their personal lives. Managing personal finances well is as important as managing professional lives. In this session, Ms. Meenakshi explained the important formula of life i.e. 'Income-Savings=Expenditure'. She also covered areas like how to save efficiently, retirement planning, how to invest smartly, on various insurance schemes and also on income tax rebates. She made the students aware of the importance of financial planning in their lives.
In addition to the sessions organised as per Savitribai Phule Pune University guidelines, two additional sessions were conducted on 21st December 2018 by Ms. Swati Phulate, Assistant Professor, Department of BSc. Computer Science, St. Mira's College for Girls on various e-learning resources and how to create one's own website, blog, and on blog writing through a demonstration. She also demonstrated the process of registering on SWAYAM and the e-learning facilities provided by the same. The session ended with a valedictory programme.
Placement Sources
Corporate Social Responsibility
Service Industry approaches
Industry HR Communication
Performance of Previous selected students in the company
Advertisements in the News Paper
Our Recruiters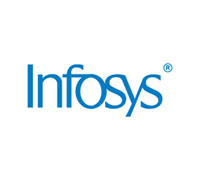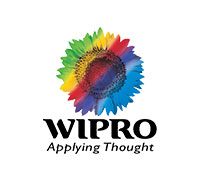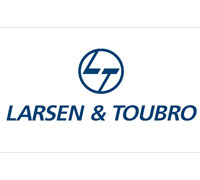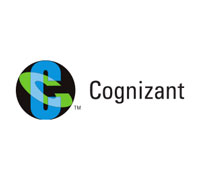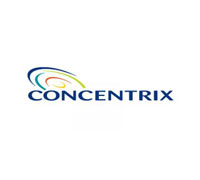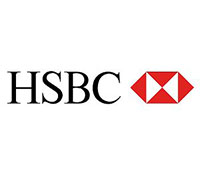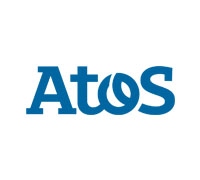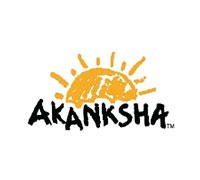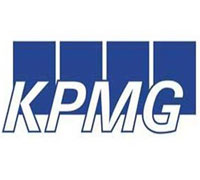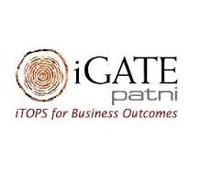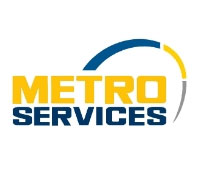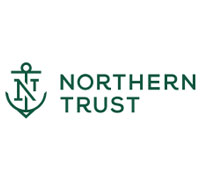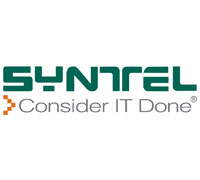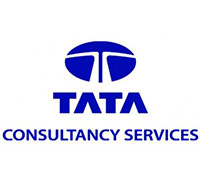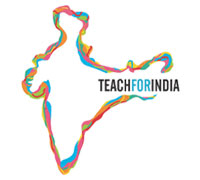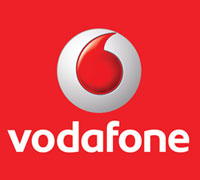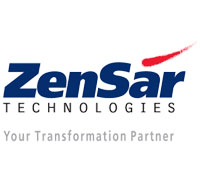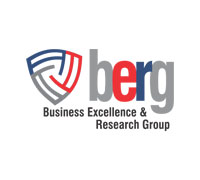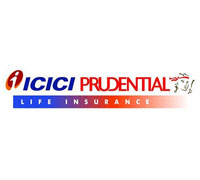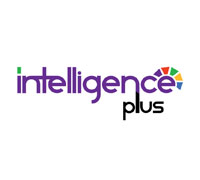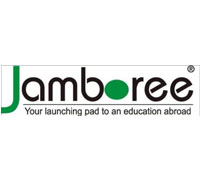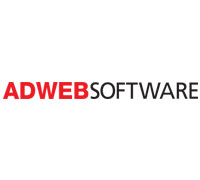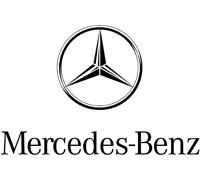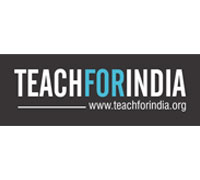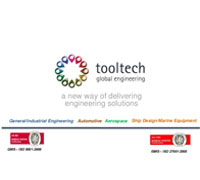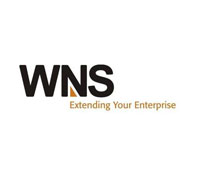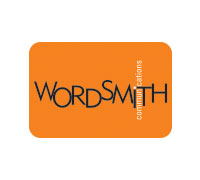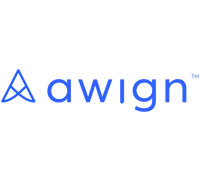 From Wipro global campus head – Rajeev Sing Kumar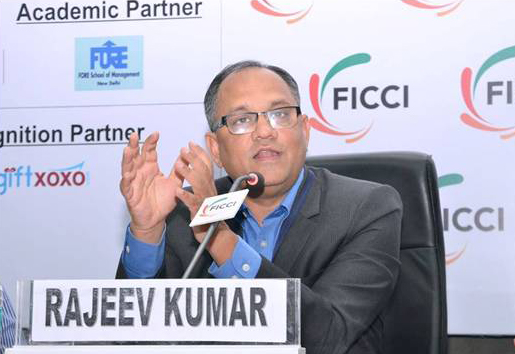 "It was a very good experience for me and my team that visited St. Mira's College. The students who appeared for our placement drive were very well prepared And the number of selects from your college was higher than the average number of selects that we do in a college in the country. They have good communication skills and attitude to learn new things which is most important for the IT Industry. The senior management at St. Mira's College is extremely committed to Industry – Academia partnership and they provided all the support for identifying best talent for Wipro. Overall a forward looking Institution.  Wishing all the best for new horizons for St. Mira's College for Girls."
Mamta Chaudhary - B.SC.(CS) - 2016
Student Placement Year wise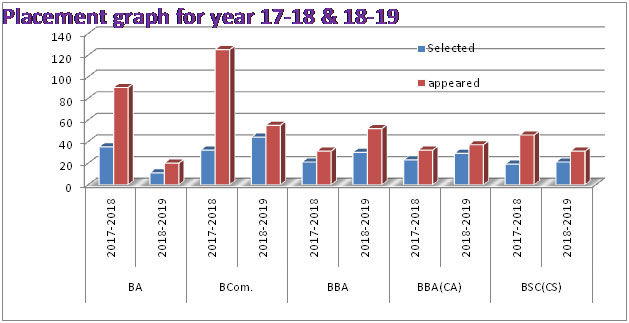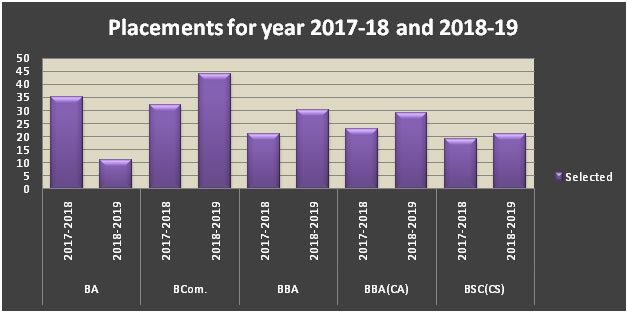 Appreciations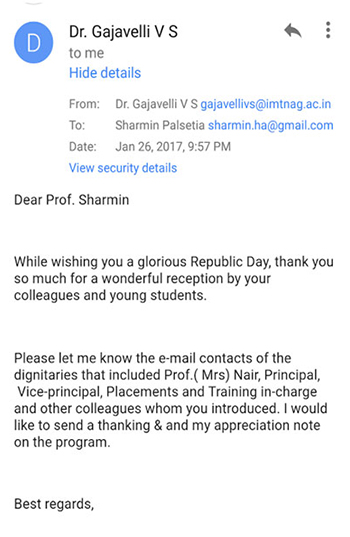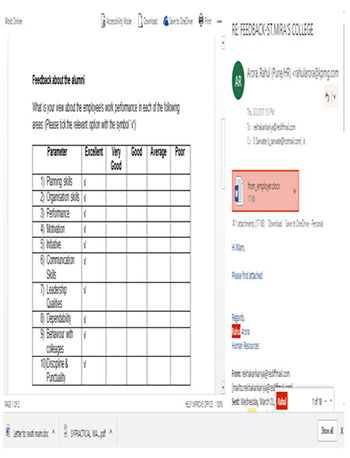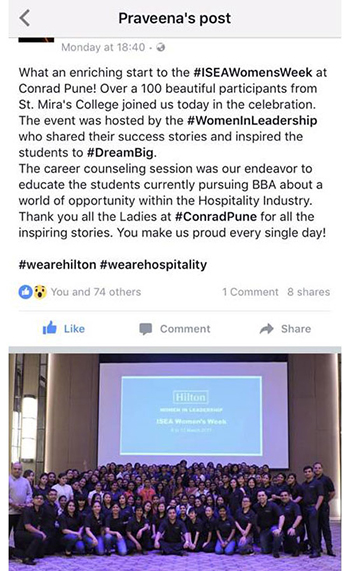 Mamta Chaudhary - B.SC.(CS) - 2016
Please contact : placements@stmirascollegepune.edu.in